NATURAL BEADED WEFT EXTENSIONS (NBR)
Natural beaded weft are weft extensions that are attached with tiny silicone-lined beads to your natural hair without the use of glue, heat, tape or chemicals.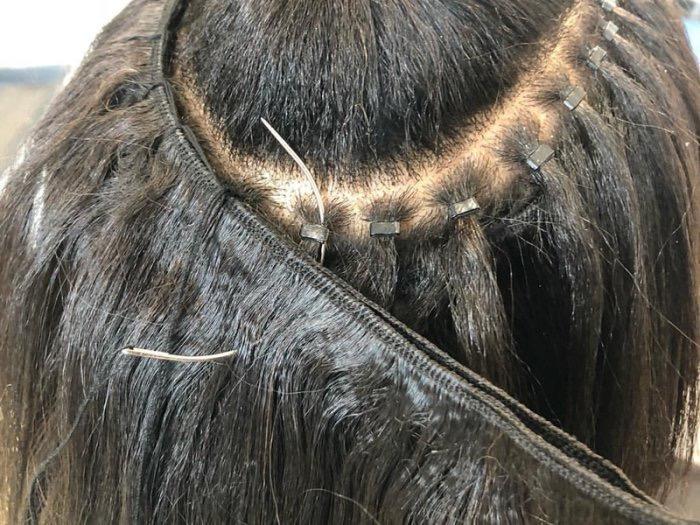 This method feels very secure to the head and allows the client to wear them for about 8-12 weeks. Beaded weft extensions is a great options if your short on time. Install can be as quick as an hour depending on how many rows you request.